Events
Since its inception in June of 2004, a primary mission of the Young Professionals of Fond du Lac is to sponsor monthly events that allow its members opportunities to network in both social and professional settings. Members can then have an opportunity to invite guests and learn more about the mission and goals of YPF.
GET INVOLVED!
Attending YPF events is a great way to find out what YPF is all about. You will meet monthly with collegues and friends while continuing to expand and diversify your network. Come see what the excitement is all about!
Oct
1
Tue
YPF Lunch 'n Learn: Leadership Stretch and Rebuilding

@ UW Oshkosh, Fond du Lac Campus
Oct 1 @ 11:30 am – 1:00 pm
This lunch and learn will help professionals effectively manage their bases of support within an organization. Learn how to identify these bases. Discuss why it is necessary to push these bases in order to make positive change occur in an organization. Learn how to gauge when a base has been "pushed enough" and how to rebuild support within the bases. The concepts of transactional and transformational leadership are applied to this approach to leadership.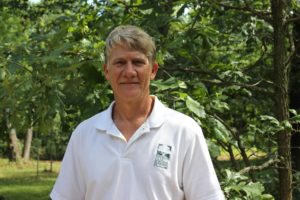 Dale Feinauer received his Ph.D. in Labor and Human Resources from THE Ohio State University in 1983. He has been a Professor in The College of Business at The University of Wisconsin-Oshkosh since 1983; teaching a wide variety of courses, (human resource management, strategy, change, family business) at both undergraduate and graduate levels. Dale has published thirteen articles and presented twenty-seven academic papers. He has engaged in consulting for over two hundred organizations in a variety of management areas including compensation system design. Dale has conducted over six hundred training seminars on five continents. Active in his community he has served on the boards of multiple not-for-profit, governmental and for profit organizations. Dale is a high energy facilitator who is known for helping groups find ways to collaboratively make good things happen. Dale was the Faculty Liaison to the WFBF for ten years and current is the Assistant Dean for MBA programs for the College of Business.
Date: Tuesday, October 1, 2019
Time: 12:00 p.m. – 1:00 p.m.
Location: UW Oshkosh, Fond du Lac Campus, Room UC-114 (400 University Drive, Fond du Lac)
Cost: $10 for YPF members, $15 general admission