Events
Since its inception in June of 2004, a primary mission of the Young Professionals of Fond du Lac is to sponsor monthly events that allow its members opportunities to network in both social and professional settings. Members can then have an opportunity to invite guests and learn more about the mission and goals of YPF.
GET INVOLVED!
Attending YPF events is a great way to find out what YPF is all about. You will meet monthly with collegues and friends while continuing to expand and diversify your network. Come see what the excitement is all about!
Apr
24
Wed
YPF First Look | An Under Construction Tour

@ CD Smith Construction
Apr 24 @ 4:30 pm – 5:30 pm
Come join us for an exclusive YPF first look of C.D. Smith's new office building while it's still under construction!
Fond du Lac has been C.D. Smith's home for the past 82 years and they have been a part of a community focused on growth, development and improving its economic landscape. Their new office will be located in the Ledgeview Business Park conveniently located near the intersection of Interstate 41 and Hwy 151.
The new building will feature state-of-the-art virtual construction technologies, greater employee amenities, a more collaborative work environment, better highway accessibility for visitors and a wide range of sustainability features.
This event is exclusively for YPF members.
Date: Wednesday, April 24, 2019
Time: 4:30 p.m. – 5:30 p.m.
Location: C.D. Smith Construction (135 Camelot Drive, Fond du Lac)
Cost: Free for YPF Members. Only 50 spots available.
YPWeek: A Grande Slice of Poco Pizza

@ Grande
Apr 24 @ 5:30 pm – 8:00 pm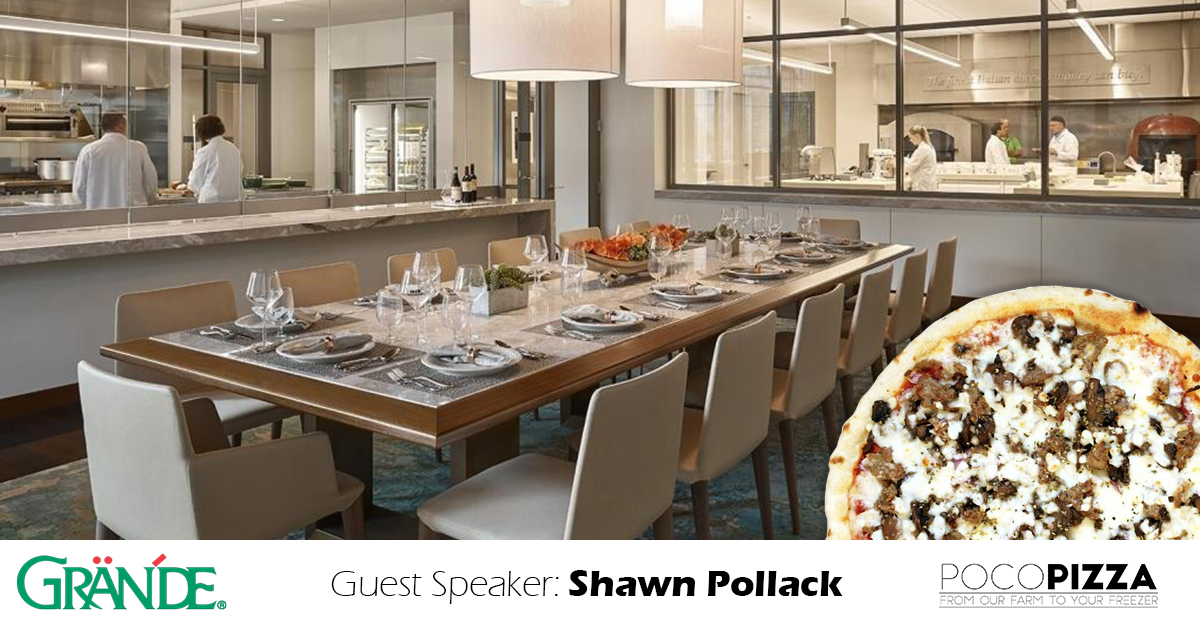 Come join us to create your own little slice of Italy.
Grande Cheese is opening their doors and giving an exclusive opportunity to bake in their state of the art kitchen. Shawn Pollack, entrepreneur and owner of Poco Pizza, will guide you on a journey of the importance of fresh ingredients and "poco preparation".
Shawn traveled across Italy and discovered how to help people reconnect with wholesome, delicious, flavorful foods. Shawn is also proudly a 100% Grande Cheese customer. In a blind tasting test when determining which cheese to select for his unique, one of a kind pizzas, Grande Cheese won hands down every blind taste test. This makes a lot of sense when you learn that Grande's heritage began over a century ago in the small village of Montelepre, Italy and they have continued the tradition of making fine Italian cheeses ever since.
Come learn about combining fresh ingredients to achieve optimal flavors that complement each other, make your own "poco pizza" and enjoy refreshments while networking through Grande's beautiful facilities.
Register Now!Doors open at 5:30 PM with welcome and introductions at 5:45 PM. Make your own pizza will begin at 6:00 PM and will carry on through 7:30 PM. Be sure not to miss the fireside chat with Guest Speaker, Shawn Pollack at 7:00 PM. Participants will get to make one Poco Pizza and beer, wine, and soda are included with the event. Ample opportunities for networking along with a self-guided tour route of Grande Cheese's lower level.
Purchasing tickets in advance is highly recommended. Registration closes Friday, April 19.
Date: Wednesday, April 24, 2019
Time: 5:30 p.m. – 8:00 p.m.
Location: Grande Cheese Company (250 Camelot Drive, Fond du Lac)
Cost: $15 for YPF Members, $20 General Admission
May
13
Mon
YPF Member Monday

@ Schmitty's Bar & Grill
May 13 @ 5:00 pm – 7:00 pm
Member Monday is a program hosted by the Young Professionals of Fond du Lac (YPF), held the second Monday of every month! It's a chance to build more meaningful personal and professional relationships that can be difficult to forge during larger events. Think of it as your way of getting to know YPF without the fear of feeling out of place or not knowing anyone! Member Monday is sponsored by Fox Valley Savings Bank.
No cost to attend. Pre-registration is recommended but not required.