Larissa Clinard – 2018 Future 5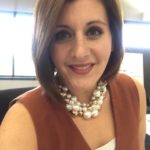 Larissa Clinard, Fleet Manager at J.F. Ahern Company, has continued to pave the way in her career since joining the company as an office manager in 2007. Clinard credits her Army career for her "failure is not an option mentality" that has motivated her to continue to tackle challenges in her career. In 2012, she was promoted to the newly created role of Fleet Manager in which over the past few years she has implemented a telematics program for over 500 vehicles, developed driver risk management programs and consolidated over $7 million in fleet spend. Most recently, she expanded the department to include the organization's delivery logistics – an initiative to support sustainable growth for Ahern.
Professionally, Clinard is actively involved in the National Association of Fleet Administrators (NAFA) serving as the chair of the Wisconsin chapter, NAFA Curriculum Development Committee where she serves as the financial management module team lead, and NAFA Institute and Expo Curriculum Committee where she serves as a corporate fleet representative. Beyond her professional duties, she also serves on the steering committee for Fondy 100 Gives, is a redline triathlon club member, and active in YPF where she serves on the membership committee, advisory council, Amazing Race event committee and is the 2019 chair-elect.
As one of her nominators stated, "She strives to be the best no matter the role, the committee, the organization, or the confidant. Larissa does not solely strive for herself, but for the betterment of the industry and her peers. She truly is committed to succeeding in whatever she touches and leads other by motivating them to get involved and be part of something bigger."